Legacy institutions must include Hip Hop culture in their programming in thoughtful, authentic ways.
I recently attended two events marking the opening of Black History Month at the Newark Library, in downtown Newark, New Jersey. This year, the library chose hip-hop as the theme of its celebratory programming, coinciding with the launch of a matching exhibition, "The World Is Yours – Hip Hop: Newark and Beyond," featuring displays of memorabilia, photographs and other documentation of Hip Hop's vast artistic and cultural contributions.
One of the events, a panel billed "Hip-Hop: History, Activism, and Entrepreneurship," welcomed several major figures from hip-hop's musical history; Vinny "Vin Rock" Brown of Naughty By Nature fame, Vaughn "Cool V" Lee, known best as the backing DJ for Biz Markie, and veteran hip-hop radio duo, "Teddy Tedd" Whiting and Kevin "Special K" Bonners, jointly known as The Awesome 2.
This spirited conversation was moderated by Dupré "Doitall" Kelly, one-third of '90s rap hitmakers, Lords of the Underground, and a recent candidate for Newark Councilman-at-Large. The discussion explored Hip Hop's place in history through artistic, cultural, political, and business lenses with a mix of personal anecdotes and analyses of the culture's influence on the music business and various other industries.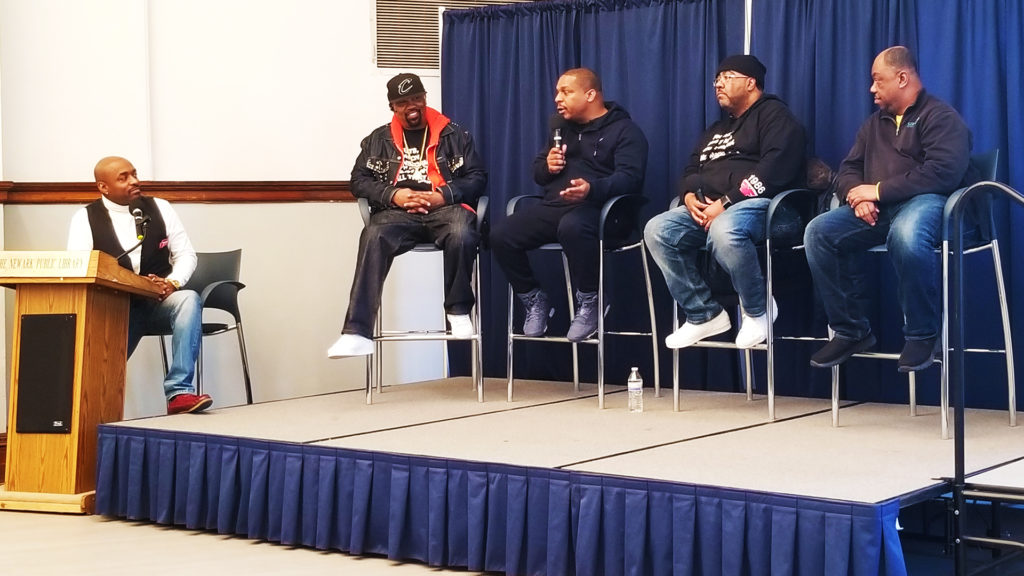 It might be difficult for those less familiar with Hip Hop culture to fathom the quality of discourse which can come from exploring this mix of subjects. Though wildly popular and nearly ubiquitous in popular culture, Hip Hop suffers from an identity crisis of sorts — both internal and external. Outsiders tend to equate hip-hop solely with rap music, and only viewed through a limited filter — music on the radio, social media and memes, gossip, and news media — which more often than not amplifies the more outrageous aspects of the art form. Lyrically raucous songs and hypermasculine videos, news coverage of violence and criminality, and highly publicized controversies (e.g., Kanye West), do little to dispel the perception that Hip Hop is any more than an expressive extension of a juvenile, disorderly, misogynistic lifestyle.
Even long-time rap fans lament the pervasiveness of this kind of imagery, bemoaning what they view as the moral and artistic demise of their once beloved genre.
It is true that these problematic characteristics do exist within Hip Hop, much as they do throughout many aspects of society at large. It is also true, however, that Hip Hop possesses many uniquely redeeming and inspirational qualities that are much less publicized.
For instance, there are many well-documented examples of hip-hop-inspired pedagogical approaches and educational programs, such as Flocabulary, Fresh Prep, Science Genius, and Words Liive, that have helped increase student interest, engagement, and most important, grades, often in what are seen as traditionally "underperforming" schools.
Organizations like Beats, Rhymes & Life, Today's Future Sound, and leaders in the field such as Dr. Ian Levy, Tomás Alvarez III and others have successfully demonstrated that the burgeoning field of Hip Hop therapy, utilizing Hip Hop's musical and cultural ties, can help treat young people in counseling settings.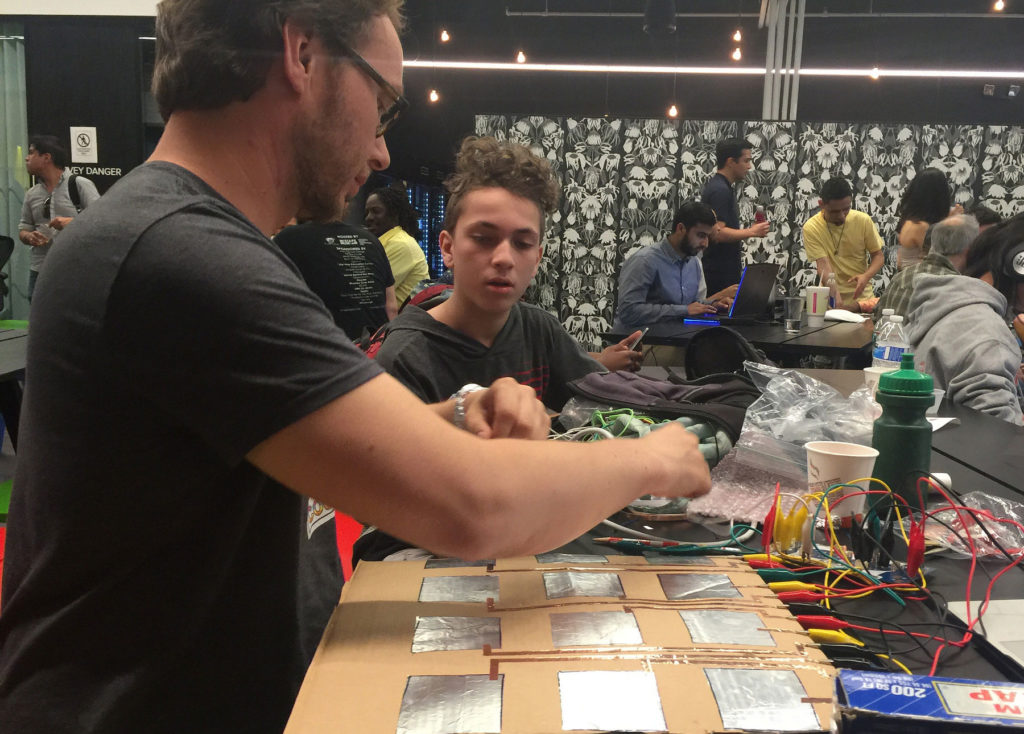 Hip Hop is being used to teach financial literacy (Pockets Change), civics (Hip-Hop Civics Ed), chess (Hip-Hop Chess Foundation), architecture and city planning (Hip-Hop Architecture Camp), and programming (Hip-Hop Hacks), subject areas seldom found in educational settings, particularly within communities of color.
Across all demographics, however, hip-hop can be a tool for bridging cultural and racial gaps. In an episode of my podcast, "Hip-Hop Can Save America!," University of North Alabama professor Dr. Andrea Hunt describes her Sociology of Hip-Hop Culture course as a powerful vehicle for increasing intercultural awareness and understanding.
While largely self-centered mainstream rap superstars sit atop the music charts, these metrics belie the evolving role of hip-hop in the fight for social justice. Many successful regional and touring artists, along with Hip Hop-minded organizations and media outlets (Tef Poe, Rebel Diaz, The Reminders, the News Beat social justice podcast I produce, and countless grassroots organizations in communities and on campuses nationwide), cultivate highly engaged audiences by combining art with activism, connecting young people to movements which push for solutions to those ongoing stains on our country's legacy. Many, such as Doitall, Jay-Z, Meek Mill, Chance The Rapper, and Killer Mike have leveraged their influence into political action.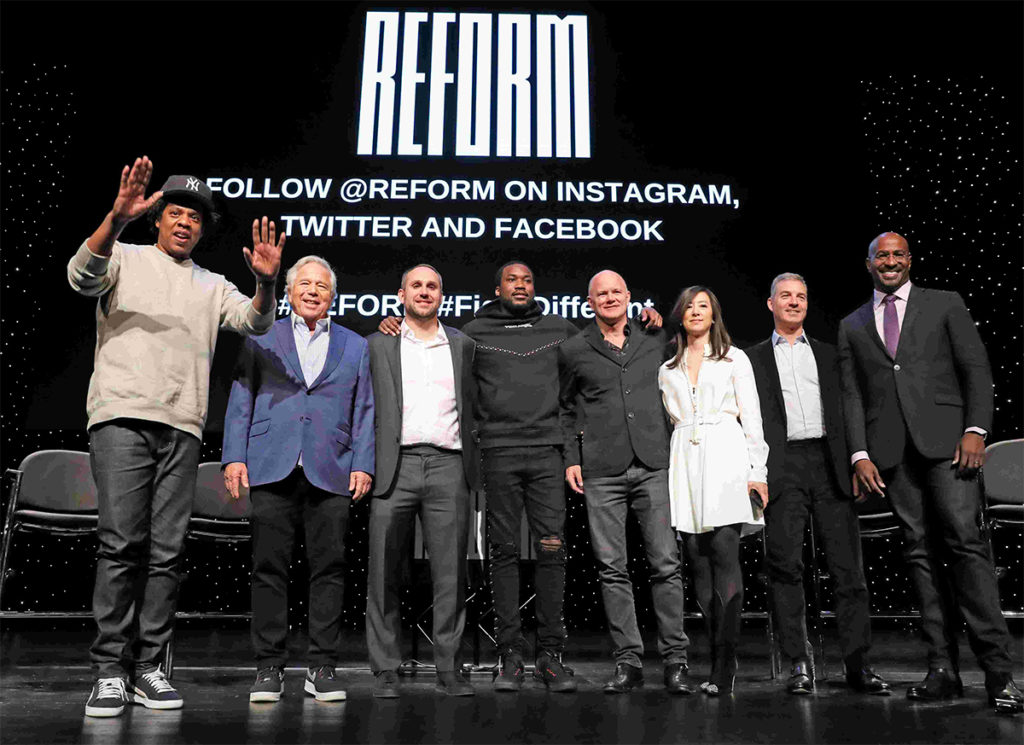 Viewed holistically, it shouldn't be that surprising that Hip Hop, which has blossomed from tiny subculture into a multi-hundred billion dollar worldwide cultural superpower, could be just as influential in any of these areas as it has been in entertainment and associated commerce. And while the perception otherwise may remain stubbornly present among many both inside and outside of Hip Hop's direct influence, this was vividly clear to anyone attending that panel inside the James Brown African American Room at the Newark Library.
There, Cool V spoke about his afterschool DJ training program, affiliated with the New Jersey Performing Arts Center. The Awesome 2 spoke on their continuing efforts to counteract mainstream grip on rap's musical narrative, providing an alternative outlet via their radio programs on the Scratchvision internet platform as well as Sirius/XM Satellite Radio. Doitall spoke of his long-standing role connecting Newarkers to the arts through his 211 Community Impact nonprofit organization, as well as other endeavors, including a recurring real estate education meetup held in downtown Newark. Vin Rock passionately broke down his ongoing efforts in his hometown of East Orange, New Jersey to work with the mayor's office to ensure educational and community resources are being made available to the community.
This, as Doitall stated, is what Hip Hop looks like grown up.
Combining these grownup worlds, however, is a big, hairy, altruistic goal that will require thoughtful navigation through complex intersections of art, culture, race, and community. But these are exactly the kinds of ideas that thrive through communal discovery, interaction, advanced dialog, and exposure to new audiences that museums, libraries, and universities provide by their very nature.
Many of these institutions have begun to embrace this marriage of ideas. Hip Hop curricula, archives, conferences, and fellowships now have homes in even the nation's most venerable academic institutions, including Cornell University, Harvard University, Duke University, and many more. Libraries across the country, from small towns to the New York Public Library, have welcomed Hip Hop programming, as have storied institutions such as Carnegie Hall and The Kennedy Center for the Performing Arts.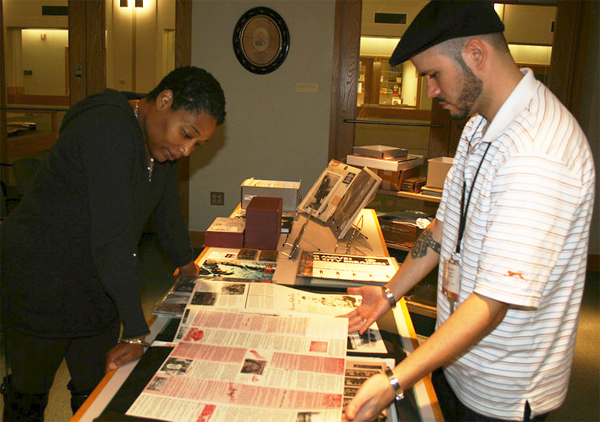 Still, more is needed, not only to preserve and protect hip-hop history but to ensure hip-hop's current efforts and future potential to positively impact society are recognized, celebrated, and supported.
These conversations are happening every day among progressive Hip Hop thinkers and their allies. These concepts and much of the work associated with them are not embryonic. They are already in action, ready for primetime visibility, and deserve institutional support.
Make no mistake; for every legacy establishment where Hip Hop isn't invited, Hip Hop will create its own, just as it has done for every industry which failed to recognize or respect its inherent brilliance and ingenuity.
But libraries, museums, and institutes of higher learning have a sacred responsibility to allocate resources to study, document and preserve all important aspects of the human experience. Newark Library, event producer Celeste Bateman, and the program sponsor, the PNC Foundation, recognized that Hip Hop history, as with Black history, is indeed American history, and must be valued as such.
Other institutions that have yet to explore this, must consider doing the same.
Done correctly, it is in those halls where philanthropists, benefactors, and supporters of the arts, will not only appreciate this history but also witness first-hand the innovative work being done to enhance humanity through the world's most dominant youth culture.
It is in those halls where young people, particularly young people of color, will engage with the wealth of perspectives and resources that are often hidden from them in plain sight by short-sighted, ivory tower indifference.
And it is in those halls where Hip Hop's elder statespeople, advocates, and allies, will help bridge gaps between these groups, to ensure Hip Hop receives the respectful, authentic reverence it deserves.
And not just in February.
---
For more insight like this, subscribe for free to the 'Words I Mannyfest' Substack newsletter.