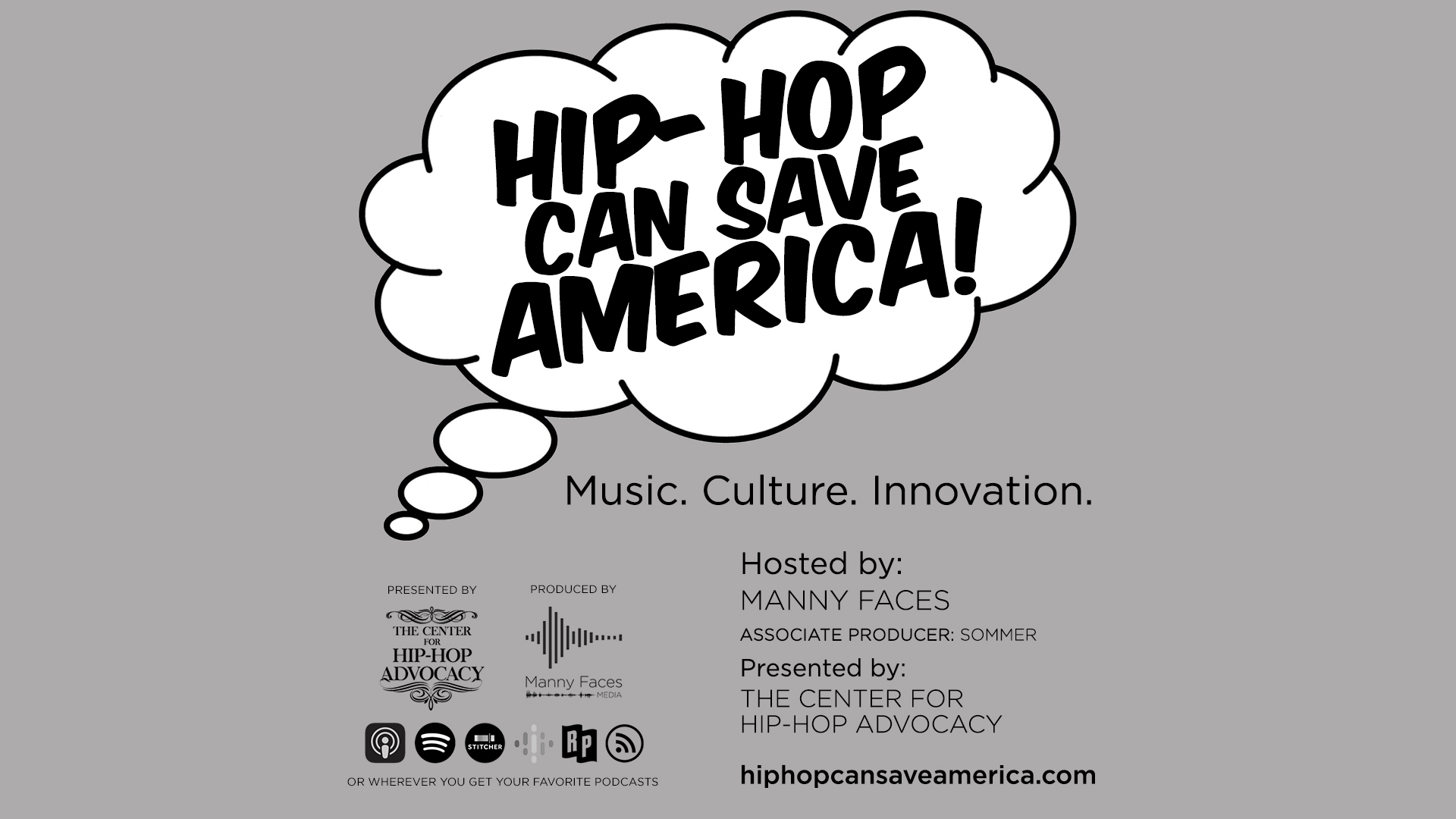 LISTEN ON YOUR MOBILE PHONE, PODCAST OR MUSIC APP – CLICK HERE
The "Hip-Hop Can Save America!" podcast explores the innovative, inspiring, and sometimes surprising ways in which hip-hop music, culture, and sensibilities are being applied in areas such as education, science/technology, and health/wellness, among others, to improve lives, livelihoods, and communities throughout the nation, across all demographics.

Dubbed "The World's Smartest Hip-Hop Podcast," the show is produced, edited, and hosted by award-winning journalist Manny Faces, and has been selected as "recommended material" at the Harvard Graduate School of Education.
For information on how to become or recommend a guest, click here.
For any other information, including how to sponsor the podcast, click here.