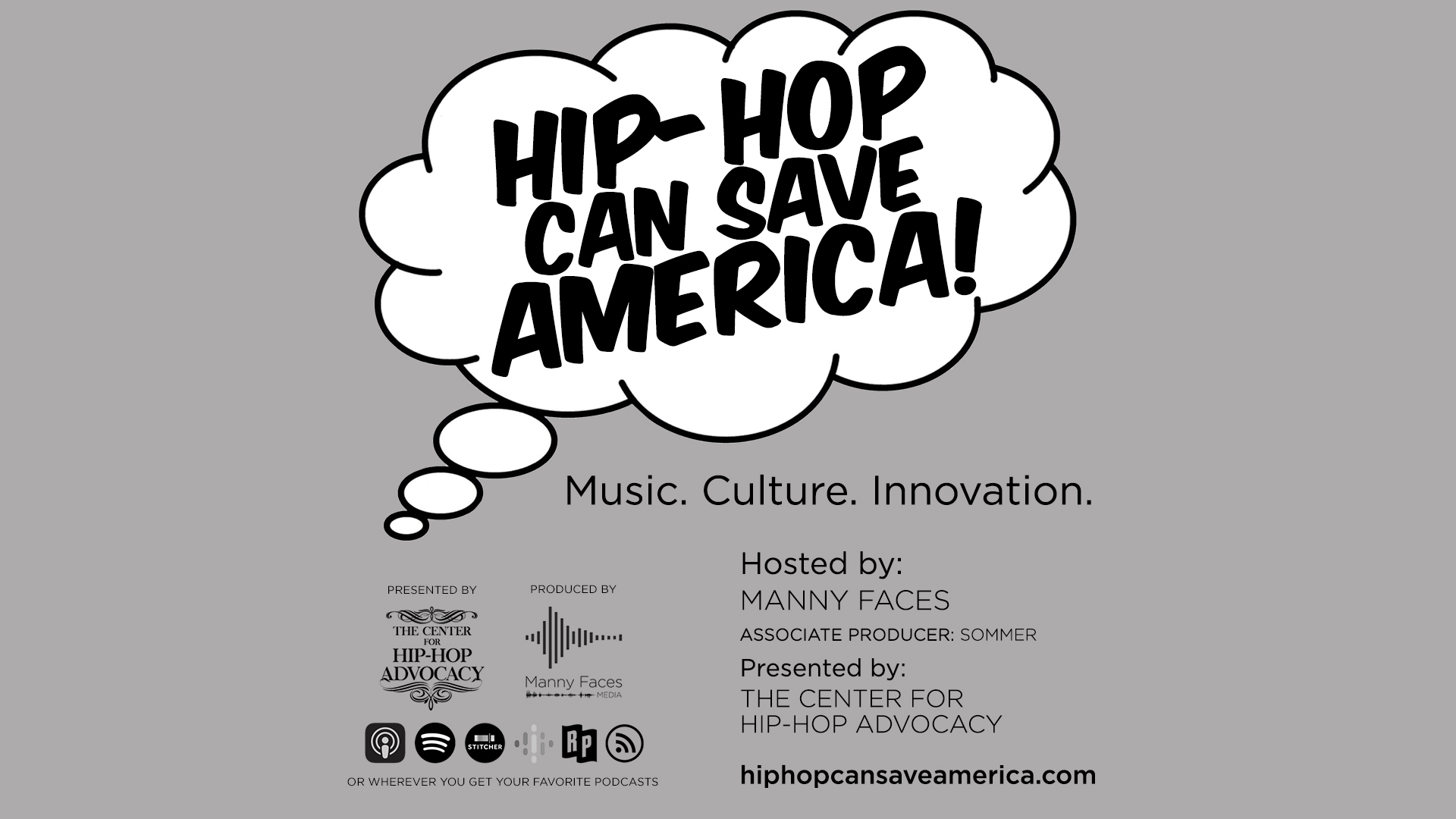 LISTEN ON YOUR MOBILE PHONE, PODCAST OR MUSIC APP – CLICK HERE
The "Hip-Hop Can Save America!" podcast explores innovative, inspiring, and sometimes surprising ways in which Hip-Hop music, culture, and sensibilities are being applied in areas such as education, science and technology, health and wellness, politics and social justice, business and entrepreneurship, the fine arts and more, to improve lives, livelihoods, and communities throughout the nation, across all demographics.

Dubbed "The World's Smartest Hip-Hop Podcast," the show is produced, edited, and hosted by award-winning journalist Manny Faces, and has been selected as "recommended material" at the Harvard Graduate School of Education.
For information on how to become or recommend a guest, click here.
For any other information, including how to sponsor the podcast, click here.