It was MacGuyver meets DJ Premier.
In one area of Spotify's sprawling New York offices, a small group of young men and women watched as music educator Liam Baum worked on piecing together an invention of sorts. The idea was to create a drum machine from scratch – the type of device typically seen with soft plastic 'pads' that can be programmed with drum sounds, and then struck to replicate what a live drummer might do.
But this wasn't the headquarters of Akai or Native Instruments. This was Spotify. They didn't have access to high-tech circuit boards. All they had was a laptop, a pizza box, and aluminum foil. And in the end, they had a drum machine.
Just another day at Hip-Hop Hacks.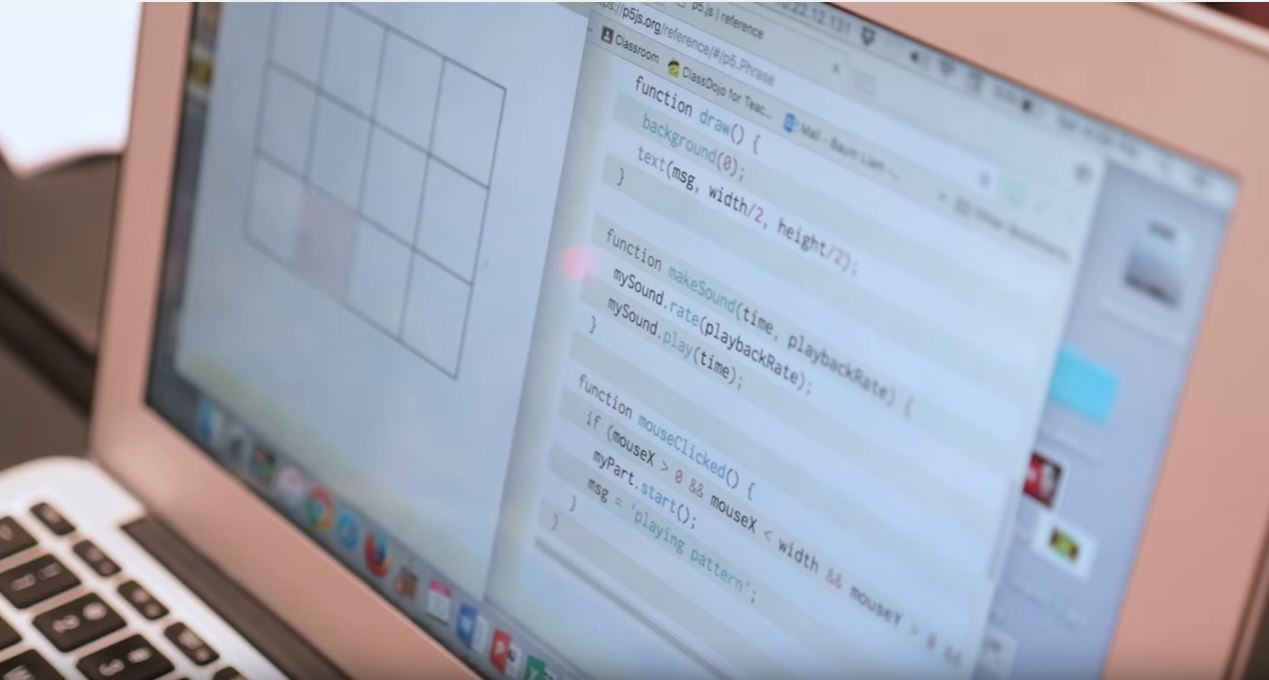 An all-day event now in its second year, Hip-Hop Hacks, founded by Regan Sommer McCoy (The Mixtape Museum, Hip-Hop Education Center), is leading the innovative convergence of youth, technology, entrepreneurship, music and culture. Its guiding principles include acknowledging and respecting hip-hop's past achievements in advancing technology, but more importantly, the driving spirit behind those advancements, recognizing the inherent ability of young, outside-of-the-box thinkers — often from under-served communities — and their unique ability to, as the saying goes, make a dollar out of fifteen cents.
While hip-hop is often viewed merely as a hodgepodge of party music, slang, fashion styles and the over-the-top depictions on reality TV, the fact is, hip-hop as a culture has contributed to multiple aspects of human life in significant and positive ways. It has changed the music business for sure, but hip-hop has been proven to be remarkably effective when applied in areas such as education, healthcare, youth counseling, conflict resolution, and to a great degree, the advancement of several types of technology.
In the documentary, The Art of Rap, veteran rap pioneer Grandmaster Caz describes hip-hop's influence on the world perfectly. "Hip-hop didn't invent anything, the legendary lyricist says, "But hip-hop reinvented everything."
Throughout hip-hop's now forty-plus years of existence, hip-hop music has often manipulated existing works in creative ways. Whether it was deftly synchronizing twin turntables to extend breaks in songs to electronically chopping up samples and drum sounds, lifting entire loops, layering them on top of one another as a form of sonic alchemy, hip-hop's musical maestros introduced new concepts to humanity's musical lexicon from its first moments.
Creating the foundation of a musical genre which has not only become the basis of pop culture in America but that also has become ubiquitous throughout the entire world pushed the evolution of music technology in unprecedented ways.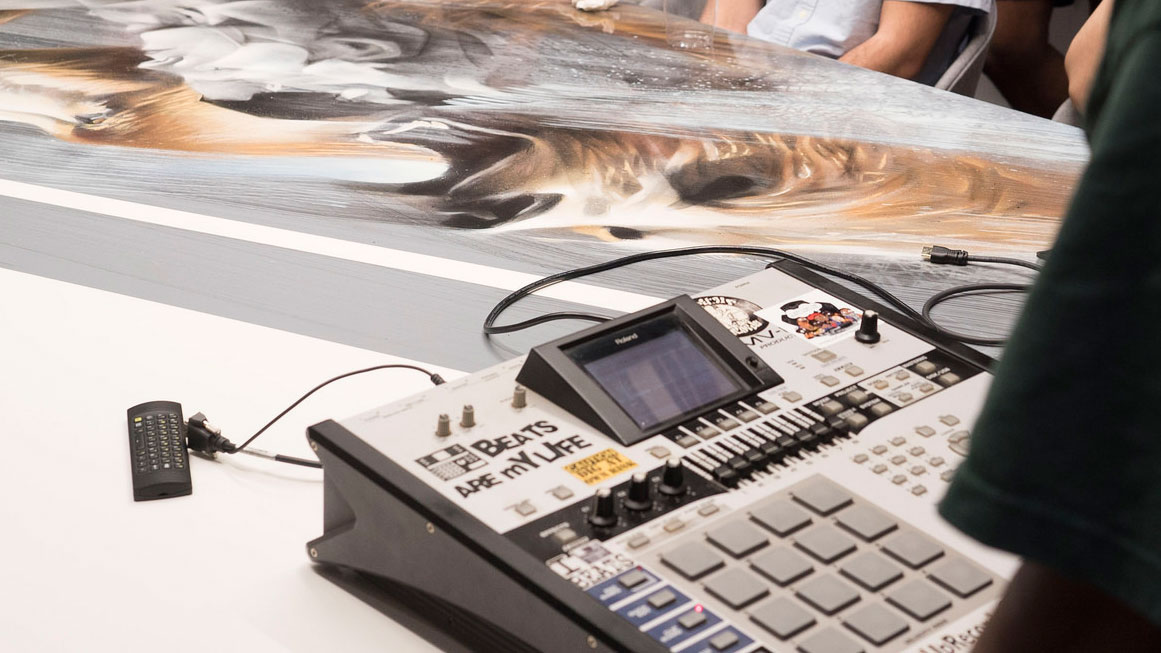 Hip-hop has been directly responsible for the vast evolution of technologies that power turntables, mixers, DJ controllers, digital audio software, drum machines and samplers. In addition, hip-hop invented the multi-billion dollar mixtape industry, an entirely new form of music distribution that upended the entire music business — accelerating the peer-to-peer sharing craze that was largely fueled by hip-hop and pop music, which in no small part led to the creation and advancement of streaming services like Spotify and Apple Music.
Hip-Hop Hacks organizers and attendees already accept this as gospel. An array of workshops, discussions and presentations during the event touched on everything from DJing and turntablism, music production and studio engineering, the business of music and digital journalism, even venturing into areas that ingeniously used hip-hop to delve into the digital humanities, social justice, and mental health issues.
---

Hip-hop can lead to a world where innovation thrives through collaboration. Where technological advances rise from fearless experimentation.
— Manny Faces, Executive Director, The Center for Hip-Hop Advocacy
---
Aside from the ingenuity displayed during the event, Hip-Hop Hacks is particularly important as a safe smart space for young people of color who often have not had the same level of technological and learning resources at their disposal, yet are no less eager, willing or able to want to change the world through technology. At Hip-Hop Hacks, they find like-minded individuals, who come from the same neighborhoods, who listen to the same music, who understand the same cultural references and who face the same struggles.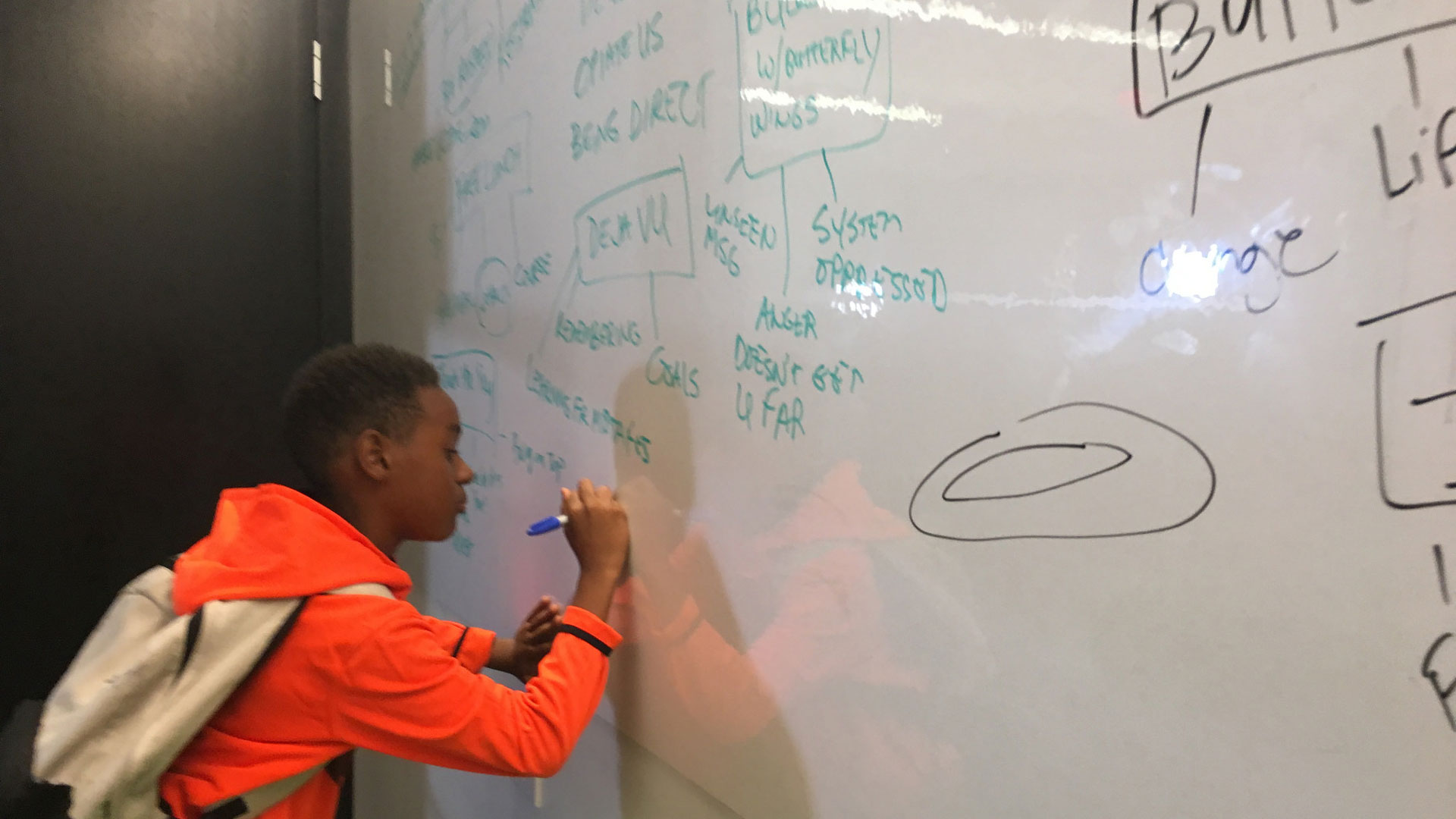 At the same time, because of the ever-present nature of hip-hop music and elements from its culture sprinkled throughout all communities, the event also attracts others with varied backgrounds, often different ethnicities who are equally engaged in the trifecta of interests – music, technology and innovation – delivering a unique opportunity to build off of each other's influences and perspectives for the greater good.
From the concepts and creations to the enthusiasm of participants themselves, Hip-Hop Hacks exemplifies how open-mindedness, collaboration, hip-hop sensibilities and respect for youth culture can lead to innovation, inventiveness and funky beats from pizza boxes.
More Hip-Hop Hacks events are planned in the upcoming months in New York and elsewhere. Visit www.hiphophacks.com for more information, to get involved as a participant, sponsor or mentor.