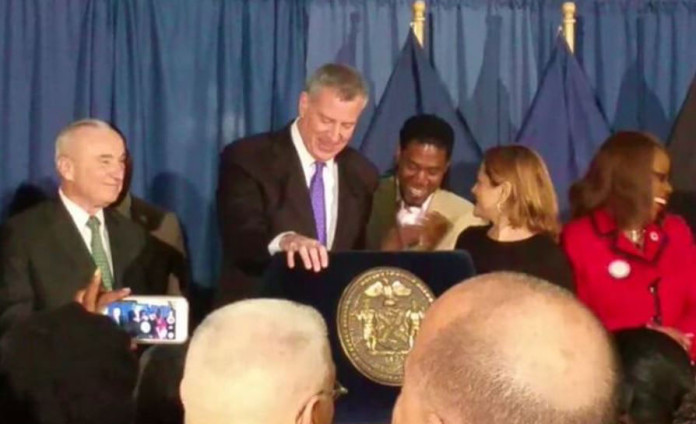 STATEMENT ON NEW YORK CITY COUNCIL STREET NAMINGS HONORING DJ KOOL HERC & HIP-HOP MUSIC AND CULTURE AND ROBERT "PH" DIAZ

The Center for Hip-Hop Advocacy Executive Director Manny Faces issued the following statement on Friday, February 26, 2016:
"We commend the New York City Council and Mayor Bill de Blasio for naming streets in honor of hip-hop music and culture, and the late hip-hop recording artist Robert "PH" Diaz, respectively.
Recognizing the Bronx block that houses 1520 Sedgwick Avenue as "Hip Hop Boulevard" demonstrates reverence and hometown pride for the artistic and cultural phenomenon that DJ Kool Herc, Cindy Campbell, the building and surrounding neighborhood helped create.
Similarly, the naming of DeGraw Street between Fourth and Fifth Avenues in Park Slope, Brooklyn to honor Robert "PH" Diaz, demonstrates a keen understanding that members of New York's hip-hop artistic community can touch many lives in positive ways, and, as in Diaz's case, are indeed worthy of tribute. We salute City Council members and the Mayor for honoring the wishes of Diaz's family, friends and fans.
Hip-hop delivers significant artistic and cultural contributions throughout the city, nation and world in areas including music, the arts, fashion, commerce and education, and we applaud New York City for recognizing and celebrating its historical and continuing importance."