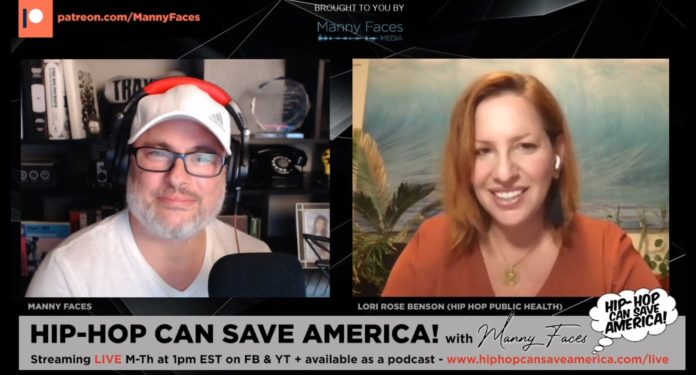 Today's guest is Lori Rose Benson, Executive Director and CEO of Hip Hop Public Health (www.hhph.org), an organization that is "building health equity through the transformative power of music, art, and science.".
LIVE at 1pm EST every Monday through Thursday in the month of September, join Manny Faces in exploring innovative, inspiring, and sometimes surprising ways that Hip-Hop music & culture are uplifting and improving humanity — in areas such as education, science & technology, health & wellness, social justice, the fine arts, and much more.
CLICK HERE TO SUBSCRIBE FREE TO THE PODCAST
Special guests daily, and your comments/questions welcome during the show!
Never miss an episode (plus get special Friday BONUS episodes) by subscribing to the Hip-Hop Can Save America! podcast on your favorite podcast or streaming audio app: https://link.chtbl.com/hhcsa
Visit us on the web for more information at www.hiphopcansaveamerica.com/live
Support this work at www.patreon.com/mannyfaces