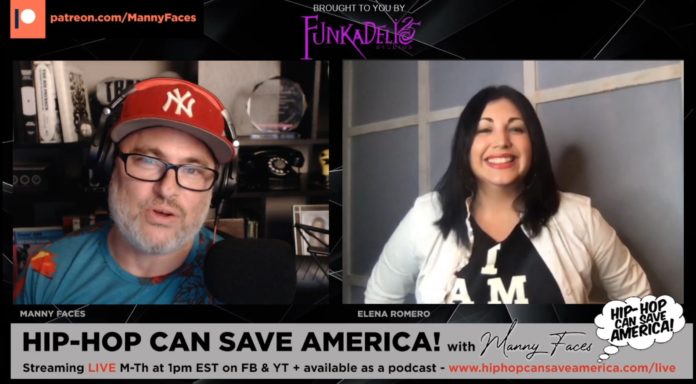 Today's guest is Elena Romero, professor at the Fashion Institute of Technology, and author of Free Stylin': How Hip Hop Changed the Fashion Industry, who recently made an appearance on Netflix documentary, The Remix: Hip-Hop X Fashion.
LIVE at 1pm EST every Monday through Thursday in the month of September, join Manny Faces in exploring innovative, inspiring, and sometimes surprising ways that Hip-Hop music & culture are uplifting and improving humanity — in areas such as education, science & technology, health & wellness, social justice, the fine arts, and much more.
CLICK HERE TO SUBSCRIBE FREE TO THE PODCAST
Special guests daily, and your comments/questions welcome during the show!
Never miss an episode (plus get special Friday BONUS episodes) by subscribing to the Hip-Hop Can Save America! podcast on your favorite podcast or streaming audio app: https://link.chtbl.com/hhcsa
Visit us on the web for more information at www.hiphopcansaveamerica.com/live
Support this work at www.patreon.com/mannyfaces