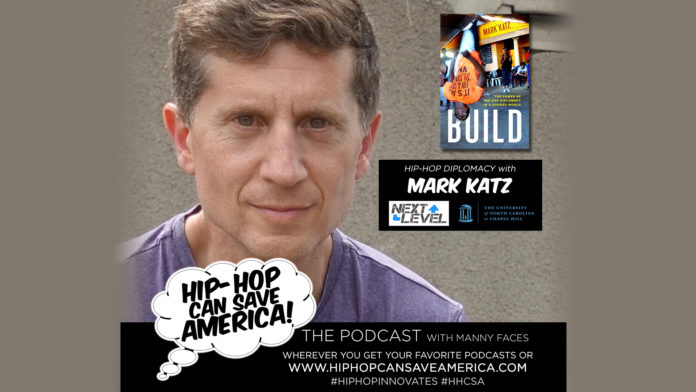 On this episode of 'The World's Smartest Hip-Hop Podcast! — The power of hip-hop diplomacy — Using hip-hop to foster goodwill and bridge cultural divides across the globe. 
CLICK HERE TO SUBSCRIBE TO THE HIP-HOP CAN SAVE AMERICA! PODCAST FOR FREE

Peace and love everyone. My name is Manny Faces, this is Hip-Hop Can Save America, aka "The World's Smartest Hip-Hop Podcast," where I deliver stories of hip-hop music and culture being used in innovative, often surprising ways to improve humanity, in areas such as education, health & wellness, science & technology, and in the case of this episode, international diplomacy and conflict resolution.
We're a podcast for fans of hip-hop music and culture, for sure, particularly those who have begun to lose faith that hip-hop's better qualities still exist — and we're especially interested in reaching people who never realized hip-hop HAD any better qualities. So please, help us reach both of these important groups by taking a moment to share this episode wherever you share things, so we can continue to amplify the voices of the people doing this type of important work, and the many lives they are positively impacting.
Now, while I do sincerely believe that hip-hop can help cure many of America's ills, there is an amazing program that takes this concept to the next level — in fact, it's called Next Level, and it is an initiative run by the United States State Department, that sends groups of hip-hop teaching artists to places throughout the world as cultural ambassadors. The program is designed to bridge cultural divides, facilitate understanding, and express and heal trauma, all through hip-hop music and culture.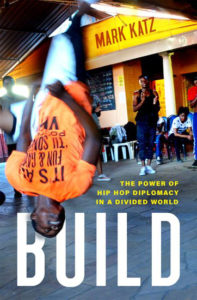 It's a renowned program that has been going on for many years, and on this episode, I speak with its founder, Mark Katz — who is also a professor of music at the University of North Carolina at Chapel Hill. Mark recently published a book about the Next Level program, detailing his experiences serving as its director, and what he has seen that has convinced him that hip-hop is perfectly suited to help build community, both here and abroad.
In fact, Mark's book is called Build: The Power of Hip-Hop Diplomacy in a Divided World and we actually have a free copy to give away — Just shoot us a quick email at free@hiphopcansaveamerica.com, and we'll pick someone at random later this month.
CLICK HERE TO SUBSCRIBE TO THE HIP-HOP CAN SAVE AMERICA! PODCAST FOR FREE